Welcome Aboard!
Pillar Point Harbor, Half Moon Bay, CA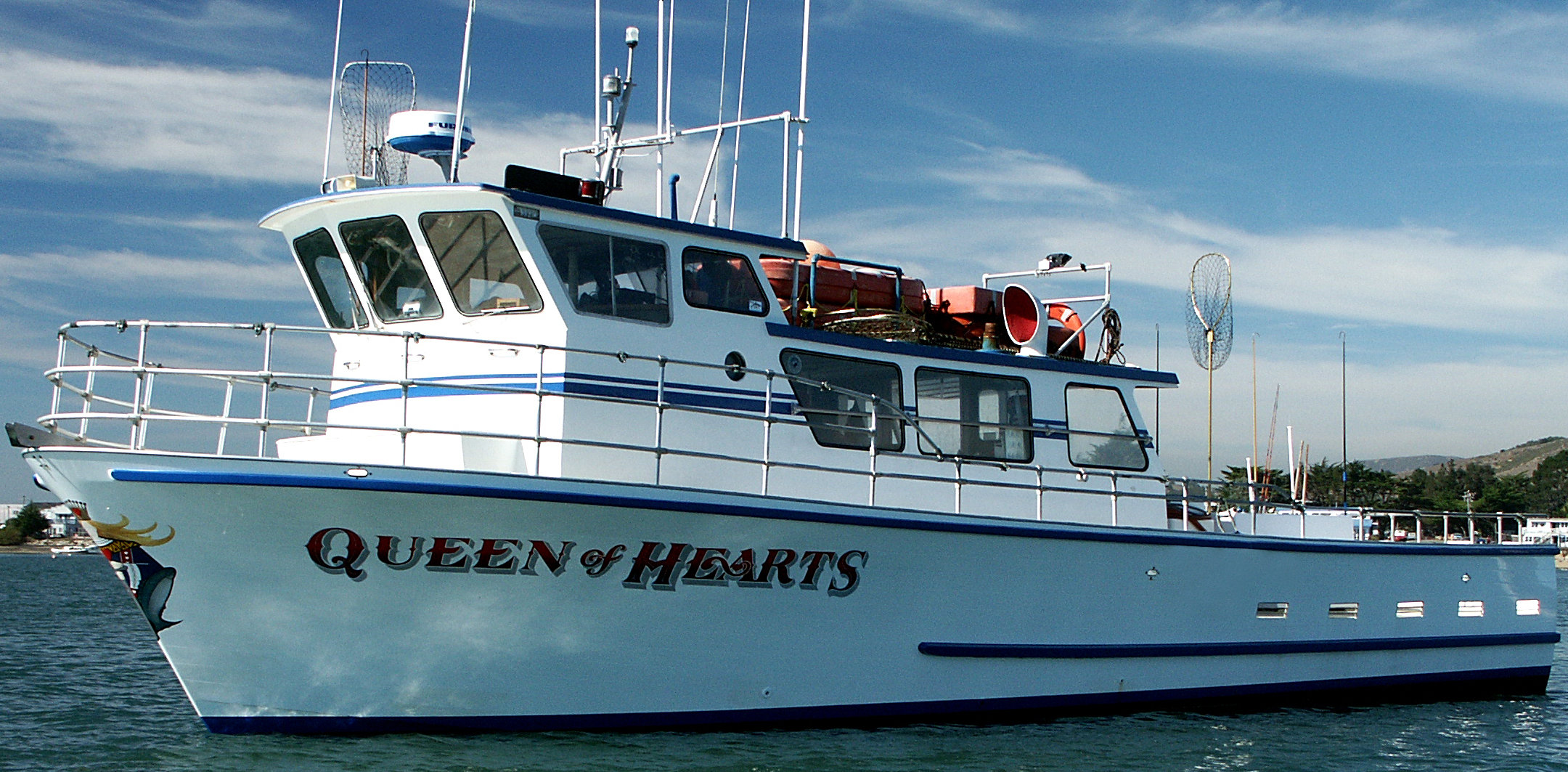 The Queen of Hearts is a 50-foot sportfishing vessel operating out of Pillar Point Harbor in Half Moon Bay, California, about 20 miles south of San Francisco. We are known for our salmon and rockfishing trips, as well as the crab combo rockfishing trips that we run during dungeness crab season. The Queen is also available for chartering, whale watching tours, or to get a bird's eye view of the surf action at the legendary Mavericks Beach.
Our vessel proudly partners with Half Moon Bay Sportfishing & Tackle to offer bookings and reservations. If you have any questions about the trips that we are running, or are looking to make a reservation, please feel free to contact the shop using the information at the bottom of the page. You can also book online using the link above.